Setup a device in "Guided access"
Guided Access limits your iPhone or iPad device to a single app and lets you control which features are available.
You can turn on Guided Access when you let a child use your device, this way they stay inside of the app and they can't use the home button to open other apps.
We highly recommend using guided access when using Together with a child. Here are the instructions on how to enable it:
1) Go to the Settings app > General > Accessibility > Guided Access: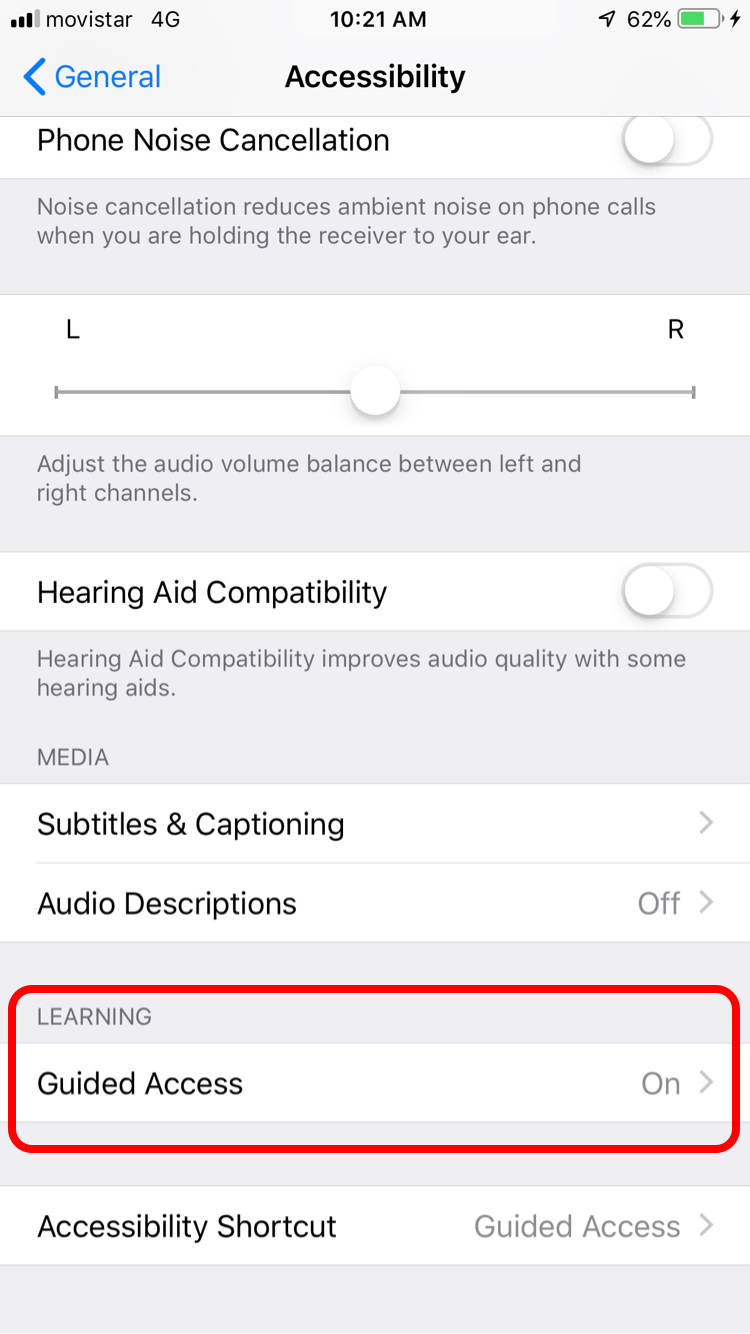 2) Turn on Guided Access: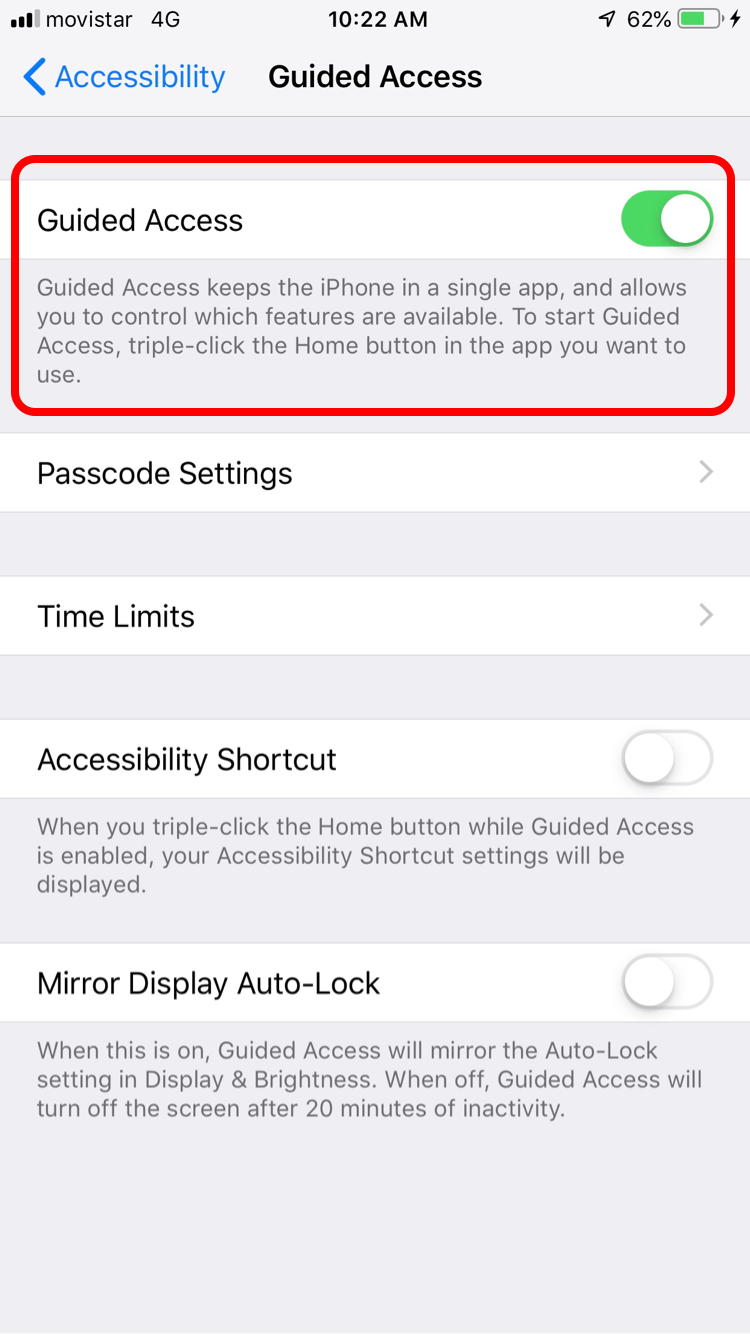 3) Tap Passcode Settings, then tap Set Guided Access Passcode.
4) Enter a passcode, then reenter it. From here, you can also turn on Face ID or Touch ID as a way to end a Guided Access session.
Start a Guided Access session:
1) Open Together and start a call. Once the call is established triple-click the Home button. For iPhone X, triple-click the side button.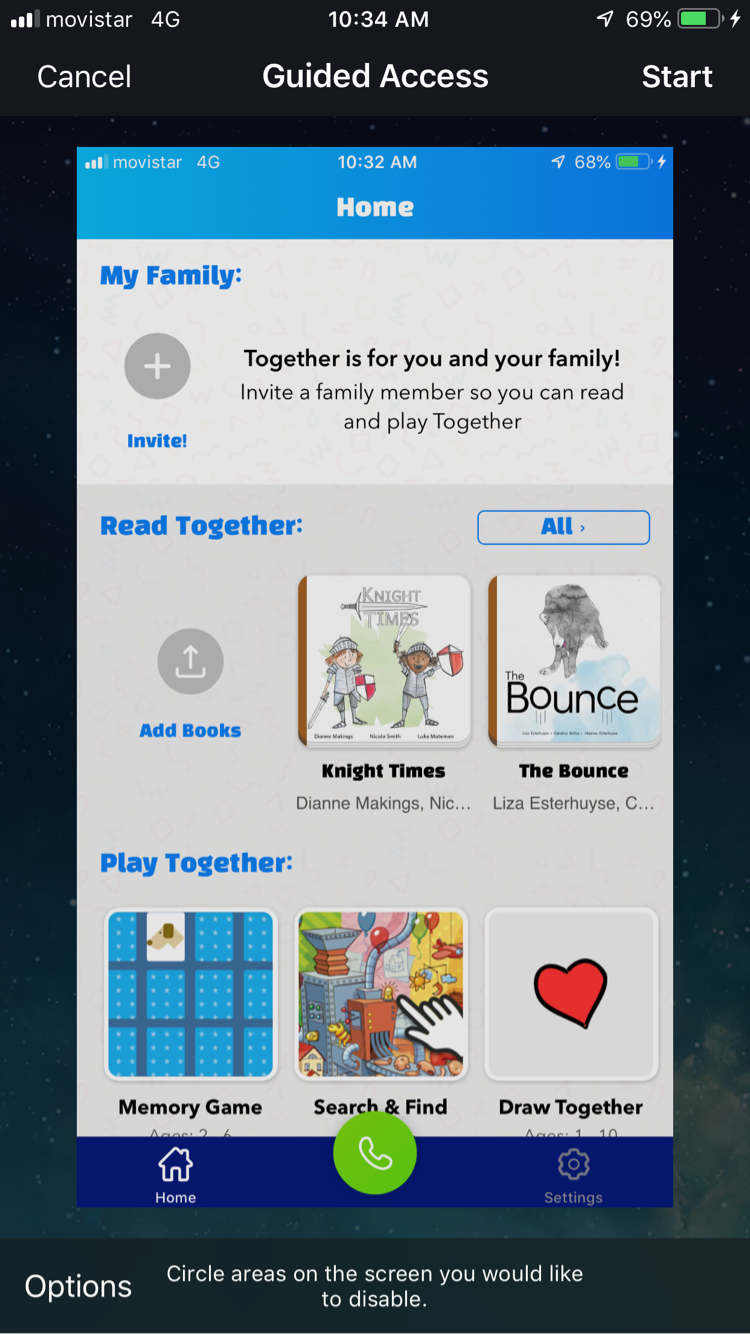 2) Tap Start. At this point the device will be in Guided access and the home button will not respond unless you triple click it again.
Or to start a Guided Access session with Siri*, open the app that you want, then tell Siri "Turn on Guided Access."
End a Guided Access session:
Triple-click the Home button or side button, enter your Guided Access passcode, then tap End. Or if you turned on Touch ID or Face ID for Guided Access, double-click the Home or side button.
Contact Us
If you have any questions or need help don't hesitate to contact us: support@togethervideoapp.com